In previous blogs, we at PixaPro have mentioned the importance of lighting equipment for professional influencers. Obviously, lighting is crucial when it produces professional-looking videos and photos. The best lights for social media content will allow you to film independently of natural lighting, which gives more creative control and produce colour-accurate flicker-free results. 
Video lights are available in a variety of styles and prices to provide different levels skill of for professional influencers. If you're working as a professional content creator who most likely looking for special lighting to elevate their content to the next level. Keep reading to find out which PIXAPRO lighting options can take your content to new heights. Having the right lighting setup can give your streams and videos a more professional appearance while you don't need a full studio set of lights. 
If professional influencers want viewers to be impressed by your slick videos, good lighting equipment is essential for your social content.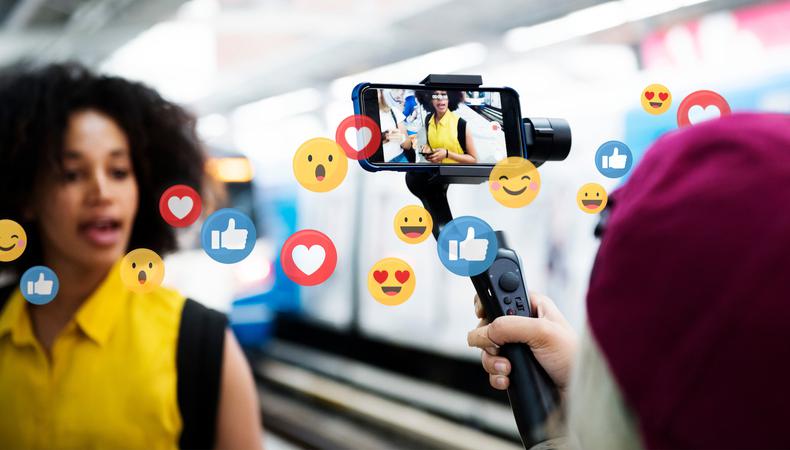 1. Softbox Lighting Kit 
Shooting videos with only natural light presents a number of challenges. So professional softbox lighting is the ideal solution for live streaming and photography with the best key and fill lights available. It produces wide, flat light that is similar to natural light from windows and can be hung over your filming area for simple indoor and video shoots. Therefore, it can reply to soft lighting and eliminate shadows. 
The Daylite4 MKII 4200W Powerful Video Continuous Lighting Kit comes with everything you need to set up including softboxes, CFL bulbs and light stands. It is an incredibly built-in energy-efficient CFL bulb which produces less heat than traditional tungsten lights. With its powerful accurate daylight-balanced lighting, it is ideal for most shooting options such as Vlogs, advertising, etc. 
Daylite4 MKII 4200W Powerful Video Continuous Lighting Kit: £449.99
2. LED Tube Light 
If you looking for lighting that sets the mood while providing interesting visuals, LED Tube Light is a great choice. In fact, LED Tube Lights are frequently used among the best Tiktok lights and Youtube videos. It has enabled professional influencers to enhance their creativity when capturing their content in different lighting conditions and leaves a lasting impression. Additionally, it can be used to highlight a nearby area with soft hues that change the overall vibe of your TikTok video. 
The Godox TL120 RGB LED Light Tube is released with 36,000 different colours which help to improve the mood of your content. It allows you to change different colours to virtually any colour. Moreover, this light features a built-in rechargeable lithium battery which ensures strong reliability for productions that should not be interrupted halfway through. 
TL120 Multifunctional 2700- 6500K RGB LED Tube Light: £265.99
3. LED Video Light 
Otherwise, investing in LED Video Lights is an incredible and cost-effective way to improve the lighting in your content. Using LEDs will keep the room cool and comfortable for content creators, especially for YouTubers and Live Streamers. Moreover, LED lighting can also help you save time in adjusting your camera settings and processing your video. The ML60Bi COB LED Video Light and LED S120BMKII Pro are built-in bi-colour which allows you to capture colours in real life rather than having different hues appear on film. Moreover, LED lights also give you more brightness control as they are often dimmable and can be brightened with remote control. It creates unique light photos and videos which attract more viewers without buying others accessories. Additionally, shooting with LED Lights is able to save you hours of post-processing time when compared with the camera. This is the reason why LED Video Light is one of the top picks of professional live-streamers and vloggers. 
| | |
| --- | --- |
| | |
LED S120B MK II PRO Compact 120W Bi-Colour COB LED Studio Light: £249.99
ML60Bi 60W Handheld COB LED Video Light 2800-6500K: £257.99
4. LED Light Panel 
LED video light panel is the illumination lighting equipment used by vloggers and filmmakers. It features outstanding effects and great flexibility. When compared with LED light, LED panel will allows you to adjust the amount of light saving a lot of time wasted on trial and error. Similarly, both LED video lights and LED light panel are available in a variety range of colour temperatures and high CRI. It gives content creators more chances to create the desired scene.  
LECO1000B II 100W Super Bright Bi-Colour LED Light Panel is compact and flexible to move, providing a great experience for on-the-go vloggers and YouTube video makers. The LECO100B LED Light Panel features excellent CRI and TLCI which produces super-bright light. Moreover, it can be placed close to object without causing discomfort or injury because LED panels emit little heat 
LECO1000B II 100W Super Bright Bi-Colour LED Light Panel: £349.99 
We've looked at why it's important to have good lighting setups for professional influences and the top choices lighting equipment for social media. Hopefully, this blog will have you get a better understanding of the photography lightings for creating social media. Your choice will depend on how much budget you want to spend and what suits your contents.