How to Use an RGB Panel to Perfect Your Visual Effects
A RGB panel is a versatile and powerful tool to enhance visual effects. It can be used in a variety of media, from lighting design to film and television. In this article, we'll discuss how an RGB panel can benefit you and how to use it effectively.
Learn the Basics of Color Theory.
To get the most out of your RGB lighting, it's impor tant to understand the basics of color theory. Familiarize yourself with basic concepts like hue, value, saturation, temperature, and tint. Spend some time playing around with these elements to understand how they affect visual perception. Understanding these concepts will allow you to create dynamic and impactful visuals using your RGB panel and ultimately perfect your visual effects.
Godox M1 is a pocket-sized On-Camera Video LED Light that will give you a creative edge when filming. With 360 colors in RGB mode and adjustable color temperature of 2500 to 8500K to match the ambient light, this powerful tool has 15 special effect modes and 40 presets too. High CRI 97 rating ensures natural and accurate color rendering for accentuating your video background and atmosphere.
Know Your Panel's Functionality.
Get to know the features and capabilities of your RGB panel, including its dimming capabilities and any automation possibilities. Determine how it will fit into your larger visual effects workflow--what tools do you need to effectively use it? Figuring these elements out ahead of time will make using your panel much more intuitive and maximize its potential.
Once your RGB panel is set uand you're ready to start creating, dive in and experiment. Taking small steps allows you to learn the basics of what an RGB panel can do and how it fits in with your larger effects setup. Coupling a foundational knowledge with experimentation will help you gain confidence and creativity when using the panel for more intricate lighting designs later down the line. Keep exploring and viewing artwork from artists who have mastered RGB panels; this will spark both technical understanding and creative inspiration when it comes time to program your own visuals. 
GODOX RGB push next level of RGB panel (LD75R, LD1 50R and LD150RS) will h ave extensive control functions with a creative twist to your photography shoot. The Godox LD75R, LD1 50R and LD150RS) light has 14 customizable lighting effects that will give your photos a bit of life. From RGB cycle, paparazzi flash, laser, lightning, and broken bulb to appearances from TV, candle, fire, and fireworks—and even the addition of police car, firetruck and ambulance sound effects in music mode—this compact LED light helps you add a touch of realism to any shoot. 
Utilize Color Schemes as Creative Tools.
A great way to get creative with your feelings is to play around and experiment with different color schemes. Push the limits of what's possible by going beyond the traditional three-color scheme. Create unique visuals using a range of colors for greater depth and dimension. You can even study art history to use iconic color palettes as your starting point, such as Impressionist blues or Cubist oranges!
The Godox TL series (TL30, TL60, TL120 and TL180) ha s become a popular photo and video accessory among photographers worldwide, thanks to its 39 built-in special effects. These effects allow users the creative freedom to add unique elements to their photos and videos, like a coloured RGB wheel, lightning simulation, broken light bulb, police car sirens and fire flickers. There's also a candle effect and simulation of a TV picture tube. Plus for musicians out there; you can even use it to produce visuals that are in tune with your music! 
Choose a Compatible Lighting System for High-Level Control and Integration.
Before you get started on your creative journey, make sure to choose a light system that is compatible with RGB control. This will allow you to fine-tune any effect's color values to create realistic lighting moods and atmospheres. Additionally, having the right lighting system also make it easier to incorporate into more advanced visual effects workflows and also helps with controlling multiple fixtures at once. For example, using an RGB panel's integrated hardware, you can execute global-level programming like pre-recording multiple lighting looks across all fixtures before starting a show.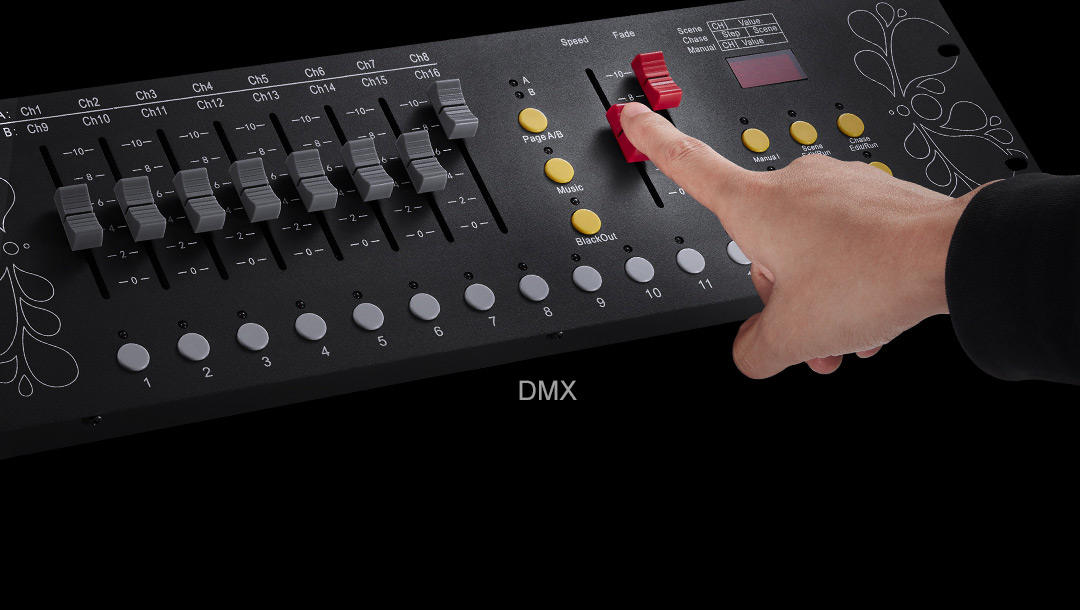 Adjust Illumination Settings for Clear and Consistent Engagement.
RGB panels make it easier to adjust the intensity of each fixture within a space. By varying the intensity, you can create distinct areas in your set or in an exterior scene where viewers will pay attention. This helps guide the production of your vignette and enhances audience engagement. With greater illumination control, you can also ensure consistency across multiple takes, shoots and scenes by setting levels for color temperature and light output. Anytime you want to pinpoint an area of visual focus or provide subtle contrasts between two neighboring elements on a screen—a dimly lit chair and darker background, for example—using illumination settings will prove invaluable.