If you are looking for a flash to fulfil technical needs. This article will compare different flashes between Citi600Pro, AD600pro and B10XPlus. 
In a few words, both Profoto, Pixapro and Godox brands have exceptional quality and competitive prices. This is the reason why these brands are excellent for photographers on a budget who do not want to sacrifice quality. In fact, the CITI600Pro is the rebranded version of the Godox AD600Pro Flash unit, which means that both units are manufactured together so that each version offers the same high quality and specifications. As the CITI600Pro is the same, this also allows this to be used with all the same Modifiers and Accessories that would be compatible with the AD600Pro, such as Godox 2.4GHz Triggers. We here at EssentialPhoto are also able to offer a 24 Month UK Based Warranty Period for each of our Lighting units, which allows us to offer detailed and professional advice and support throughout this period.
Generally
In many similar to the B10XPlus, the Godox AD600Pro and Pixapro Citi600Pro are great portable strobes to adapt to any photographer. As you know, a strobe is a high-powered flash that does not attach to the camera's hot shoe. In reality, you can connect it to another camera using a sync cable. However, it is frequently used as a radio controller with the strobe. Both two 600Pro and Profoto products are extremely suitable for commercial photography, events, fashion, portraiture product and still-life photography. Because it offered high output, fast recycling times and total ease of use. 
Godox AD600Pro & Profoto B10XPlus & PixaPro Citi600Pro
More Information: Read this article to compare about the Citi600 and Citi600Pro.
Power 
The Citi600Pro/ AD600pro has higher power than the Profoto B10XPlus with up to 600W and 500W respectively. Thanks to higher power consumption, both two products are to referred to as a monolight with a flash tube, control system and power source. Therefore, it is the perfect choice for transportation and moving around. The term of the Citi600Pro/ AD600Pro powered down to 1/256 of its full power in 1/10 stop increments. This is ideal for when you want to use a wide aperture for shallow depth-of-field in your images. This implies that shooting little or large subjects is simple, and you have more lighting options.
With а mаmum еnеrgу оutрut оf 500 W, B10XPlus powered 10 range stops. So it is the ideal tool for content creators who looking for a flash system. In contrast, the Godox AD600Pro and PixaPro Citi600Pro offered only 9 stops which lower power control when compared. Howerver, it is not much affect to the photographer' experiences. Overall, these units will give you the opportunity for both still and moving image applications.  
Recycle Times 
The Citi600 Pro and AD600 Pro offer super short recycle times ranging from 0.01-0.9s. So you won't have to worry about a long wait in between pictures. It also ensures that key photos are not missed and lowering overall production time. While the Profoto B10X has a recycle times range between 0.05 - 1.2 and 0.05 -2.38 seconds for the B10XPlus. In fact, the Profoto B10X and B10XPlus are modest upgrades to the original B10 and B10 Plus. Belonging to similar features, the main differences between the two updated models increased continuous light power and faster recycling periods. The recycle time remains the same across all three models with only 0.05 seconds. 
Flash Duration 
With a variety of off-camera flashes, the B10XPlus has the capacity to produce 200 full-power flashes on a single charge. While the Pixapro Citi600Pro and Godox Ad600Pro employ IGBT technology to create flash durations of 1/10,000 of a second. This function produces a sharper image, making it ideal for capturing fast-moving scenes. Moreover, the number of flashes produced by Citi600Pro/ AD600Pro seems a higher than the B10XPlus with approximately around 370 and 360 per charge. Combined with a slow shutter speed, you can capture a sequence of images of a moving subject in one exposure just like the image above.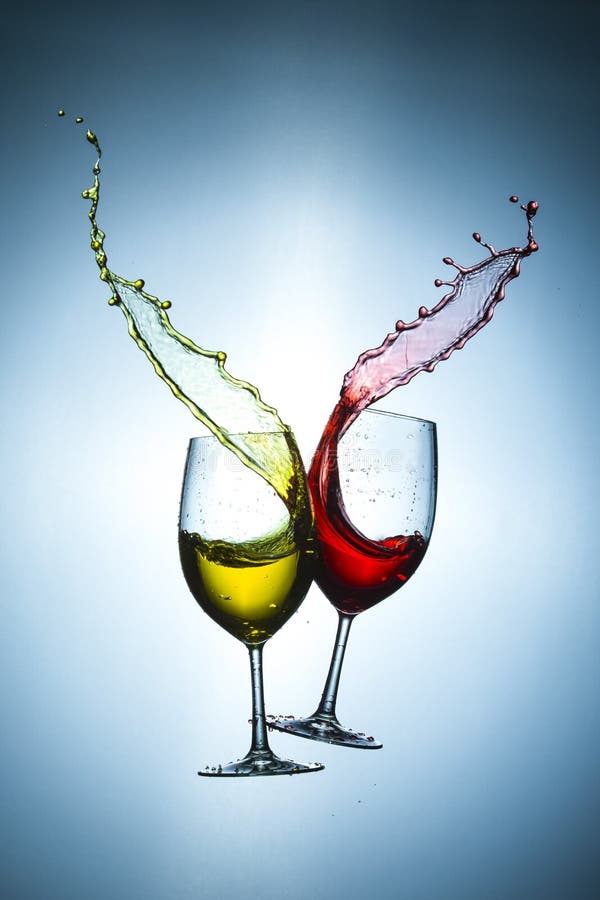 Design 
The Profoto B10XPlus is compact studio lights that developed with portability in mind with a weight of 1.9kg and a dimension of 23.5 x 11.5 x 10.0 cm (including battery). Therefore, this unit can fit in a medium-sized backpack when leaving the room. If you have an outdoor shooting, the batteries provided allow you to quickly switch easily. When compared, the B10XPlus is larger than the B10X, although both products have a strong feel and a sleek polish that makes them look quite classy. Moreover, the AD600 Pro's upgraded, professional appearance allows it to comfortably fit into most equipment bags with a weight of 3kg and a dimension of 9.9 x 10.9 x 17.5 cm (including a stand adapter).
With a built-in LED Modelling Lamp, all units are common use as a video light and a flash strobe. And, with the longer battery life, the modelling light provides a lot of power for your shoots. The AD600 Pro, unlike standard flash heads with a rear-mounted LED display, has a huge screen on the left side of the unit. This makes things much more accessible and gives you a lot more space to learn what you need to know.
More Information: Read this article to deeply understand about the Citi600 series. 
In more detail, the Citi600Pro/ AD600Pro built-in 38W LED lamp and the B10XPlus built-in 24W LED lamp. It also has an underside-mounted umbrella socket and a metal stand mount to ensure a secure and tight fit without the risk of plastic snapping and damaging your costly robust. Furthermore, the Citi600Pro/ AD600Pro also are updated with an underbelly positioned power button, which means you can get back into the action quickly with very few replacement parts. 
Godox AD600Pro
Modifier Compatibility 
There are practically countless alternatives available because the AD600Pro/ Citi600Pro can handle any Bowens S mount light shaper. You can combine the generic reflectors or umbrellas for light shaping with the Godox brand products. But also, the AD600Pro and Citi600Pro allow to compatible with a variety of camera brands such as Canon E-TTL II, Sony, Fujifilm and more. It allows the Citi 600Pro and AD600pro to seamlessly integrate into your current TTL flash system. It also performs well with the X1T, XT32 and XPro.  Moreover, you can use the Godox 128 Parabolic Reflector for key light and the  PRO ST-IV that features a backlit LCD display for fill as well. The 240cm stand is an inexpensive alternative that works with the CITI600's portability.
The Profoto B10XPlus is designed to work with all of the 120+ Profoto light modifiers in the RFI and OCF range. Modifier mounting is simple because they slide on, just like they do with every other Profoto light.
More Information: Read this article to know what light modifiers, accessories & spare parts are available for the CITI600 PRO?
Continuous Light Output
Because of the reduced compact design of B10XPlus, it actually supports a smooth creative drive in the studio, on the set, and outside. With an increased minimum continuous light output of 30% (3250 lumens) over its predecessor, it allows you to shаре light with confidence. It also incorporates an adjustable dimming range of 100 - 10% which encourages your creativity with your multi-functional Prоfоtо lighting. The B10XPlus provided colour temperature of modeling lamp at 3000-6500K, which encourages your creativity with your multi-functional Prоfоtо lighting. In this feature, the Citi600Pro and AD600Pro only offered the color temperature at 4800K which is also one of the disadvantages comparing with the B10XPlus.
The Citi Pro has a Hight Speed Sync Mode that enables your flash to sync at faster shutter speeds than usual (up to 1/8000 of a second). This mode also enables you to use HSS to overwhelm the sun while shooting outdoors, which will help you obtain the photo you want while eliminating ambient light.
Connectivity
The B10XPlus offered a diverse range of connectivity options to optimize your production. this includes an integrated remote connection to the router application, which provides access to a wide range of control features and user-friendly options. The Profoto also announced the B10XPlus with the bluetooth-enabled technology AirX. It also allows to enables direct shooting from a mobile device. This feature makes it possible to capture, edit and publish with the same device which reduces the time from creative concept to published image. 
In other ways, the Citi600 Pro/ AD600 Pro can be controlled with full TTL, HSS and remote manual power control with the Pixapro Pro ST-IV or ST-III transmitters. It is particularly suitable for shooting on location. 
CITI600PRO And Remote-Head All-In-1 Kit 
Conclusions 
Overall, both these products are best described as strobes that can be used in some video applications. Both models also include new and useful features allowing the user to match the mood of the ambient conditions. At the moment, the B10XPlus will be available for £1.665,83. The Godox AD600 Pro is sold for £639.00 which is less expensive than the B10XPlus. Moreover, the Godox AD600 Pro/ Citi600 Pro also have some specifications more prominent than the B10XPlus such as the power consumption, flashes per charge, recycle time, etc. Therefore, the Godox AD600pro and Pixapro Citi600Pro are the most popular alternatives to the Profoto B10XPlus for all most photographers. 
EssentialPhoto and PiXAPRO are pleased to be a direct partner of Godox in the United Kingdom, with the largest collection of Godox stock available in the UK, so you can be confident with the support and assistance we provide. As we are representing Godox at The Photography Show 2022, this further shows our partnership and commitment to the Godox Brand, and we are always looking to expand this further.
Brand
PixaPro (rebrand Godox)
Godox
Profoto
Model
Citi600 Pro
AD600Pro
B10X Plus
Price
£799.00
£799.00
£1,665.83
Flash Head
Max Power
600Ws
600Ws
500 Ws
Power Control
9 stops
9 stops
10 stops
Guide Number
285' / 87 m
285' / 87 m
No data
Flash Duration
1/10,000 to 1/220 Sec
1/10,000 to 1/220 Sec

t.1: 1/14,000 to 1/390 Sec
t.5: 1/35,000 to 1/1200 Sec

Recycle Time
0.01 – 0.90
0.01 – 0.90
0.05 – 2.38
Color Temperature
5600 ± 75k
5600 ± 200k
No data
Accessory Mount
Bowens S-Stype
Bowens S-Stype
Profoto Fitting
Modeling Light
Type
LED
LED
LED
Wattage
38W
38W
24 W
Color Temperature
4800K
4800K
Sync
Sync Type
Sync port, USB port, S1 and S2 Optical Slave Modes, Radio

Sync port, USB port, S1 and S2 Optical Slave Modes, Radio

Built-In Wireless Receiver
Yes
Yes
Yes
Wireless Frequency Bands
2.4 GHz
2.4 GHz
2.4 GHz
Wireless Channels / Groups
32 / 5
32 / 5
20/6
Interface
Barrel 3.5 mm PC Sync, USB Type-C
Barrel 3.5 mm PC Sync, USB Type-C
USB Type-C
Battery
Battery Chemistry
Lithium-Ion
Lithium-Ion
Lithium-Ion
Maximum Output Voltage
28.8 VDC
28.8 VDC
No data
Capacity (mAh)
2600 mAh
2600 mAh
No data
Flashes Per Charge
approx. 370/ charge
360/ charge
200/ charge
General
Display
LCD
LCD
LCD
Fan Cooled
Yes
Yes
No data
Dimensions
H: 3.9 x W: 4.3 x L: 6.9" /
H: 9.9 x W: 10.9 x L: 17.5 cm
Including Stand Adapter
H: 9.6 x W: 4.9 x L: 9.8" /
H: 24.5 x W: 12.5 x L: 25.0 cm
Including Stand Adapter

H: 9.3 x W: 4.3 x L: 3.9" /
H: 23.5 x W: 11.0 x L: 10.0 cm
Including Battery

Net. Weight
3kg
3kg
1.9 kg