Today, Essentialphotos will be analyzing two series of camera flashlights in high-end gear which are the Profoto D1/D2 and STORM III (QT III).
The STORM III (QT III) is renowned for producing high-caliber stroboscopic flash equipment. They are excellent for catching moving subjects. For subjects like animal photography, dancing, sports, or even fidgety kids, it's vital to freeze motion in the frame. It always compared with Profoto D1/D2 by same specifications with affordable price. 
The STORM III series is the rebranded version of the Godox QT III flash unit. Meanwhile, both units are manufactured together so that each version offers the same high quality and specifications. As the STORM III, series is the same achieving the top pick in 2018 by Pixapro. It also allows utilising the same modifiers and accessories that would be compatible with the Godox QT III, such as Godox 2.4GHz Triggers.
We here at EssentialPhoto also offer a 24 Month UK Based Warranty Period for each of our Lighting units. It allows us to offer detailed and professional advice and support throughout this period. From here, you can generally figure out the key main strengths and weaknesses and also choose the appropriate flash.  
Power And Precision At Your Command
First, let's discuss the power and precision of these models. With the expanded 9-Stop power range included in the  STORM III 400/600/1200, photographers may change the power anywhere between full and 1/256 power in steps of 1/10 of a stop. The STORM III (QT III) series is certain to satisfy your lighting needs. If you need a powerful flash to serve as your main light or a delicate kiss of light.
With the D1 500/1000, every effort has been made to include technological and practical characteristics. It appears to inspire by the wish lists of professional photographers. The sophisticated matte-black, high-impact polycarbonate finish houses a strobe design. It is entirely digital and goes beyond the very apparent LED readout. Due to dual mode, SMPS capacitor charging, the 7-stop power range may be broken down into 1/10 stop increments. It allows for flexibility, precision, and consistency. While the D2 500/1000 will have more power and precision at 10 Stops in 1/10-Stop Increments.
Capture Motion Like Never Before
The next feature that will need to talk about is the capture motion. With the help of Insulated-Gate Bipolar Transistor Technology (IGBT), the  STORM III 400 can create extremely quick flash durations of up to 1/29,600 of a second (T0.1). It allows you to sharply freeze subjects that are moving quickly. Excellent for taking pictures of powder, water splashes, and other things. And the other two in the STORM III flashlights series are having flash durations at 1/29,600 of a second (T0.1). The D1 500 flashlight favours shooting dance, sports, and other topics that need high levels of kinetic energy and benefit most from the crisp, action-stopping images. Because it can produce by ultra-short flash duration (1/1,000 to 1/2,600 Sec. t0.5). These topics are the same for D1 1000 but this product produced Super-short flash duration (\ at 1/700 - 1/1,800 Sec. t0.5.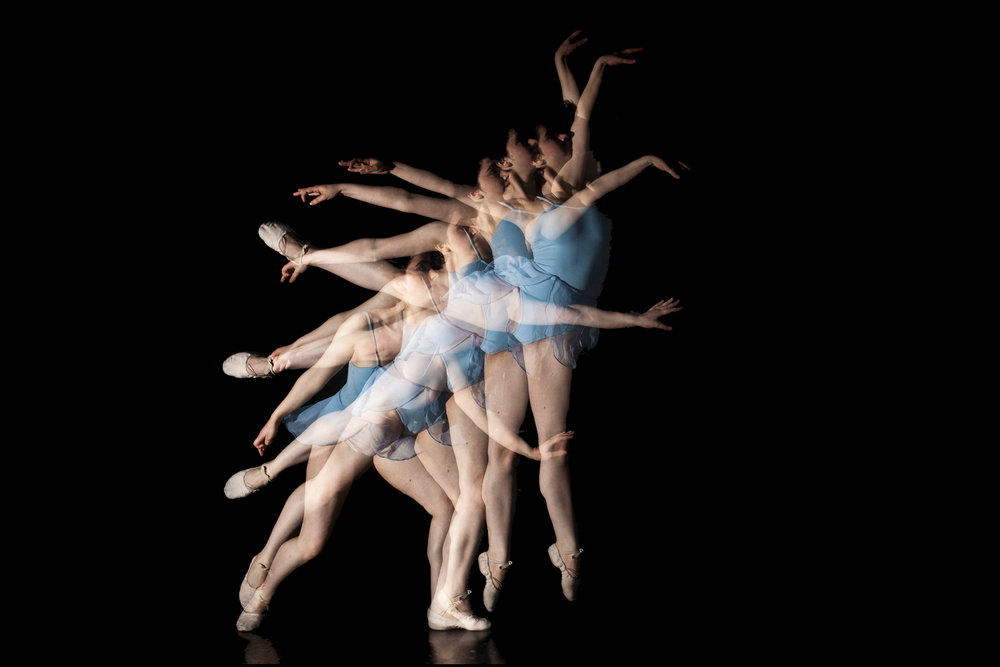 The D2 1000 flashlight may offer extremely quick flash durations of up to 1/50,000 of a second. Shoot a pool of water, and it will freeze in mid-air as a photographic work of art which will help in taking 20 flаѕhеѕ реr ѕесоnd. That's quick enough to capture the best of any moment. Allow your subject to fall, and you will have a choice of 20 mid-air ejections. Photographers can shoot up to 20 pictures per second with the STORM III 400/600/1200. Because of its incredibly quick recycling times, which ensure that you never miss the ideal opportunity. Ideal for photographing sports figures and dancers. 
With the Profoto D2 500 flashlight, you are always up to speed. Whether you're shooting sport, food, fashion, or more. You'll always get a great hit with a flash duration of up to 1/63,000 of a second. This is a high-end lighting experience in a quick and versatile package for photographers who demand only the very best. The D2 can be fully integrated with RLL flares like the 1 and 2. You can shoot with all flares in L or manual mode, or you can combine them as you choose. For instance, set the D2 in the manual for the background and use the 1 or 2 in L as the main flush. Available in both manual and L modes.
Stroboscopic Flash Mode
With the help of the stroboscopic flash feature of STORM III 400/600/1200, you may capture the action. It operates by rapidly firing several flashes. It enables photographers to take stunning pictures of their subject moving in motion in a single exposure. Not only has a stroboscopic feature, but the STORM III series also have which allows photographers to create beautiful motion-trail effects when used with slow shutter rates. By firing the flash of the exposure, this mode creates motion blur effects that look natural and appear to your subject. The motion-blur effect shows in front of your subject with typical front-curtain Sync, which might make your final shot seem a little off.
The feature of D1/D2 flashlights is different from than STORM III series. Auto-diagnostic start-up circuitry, Deep Discharge Protection (DDP), pulse-charging capacitor circuitry temperature management, and overload protection are examples of safety features. 
High-Speed Sync Mode
Hight-Speed Sync (HSS) mode on the Pixapro STORM III 400/600/1200 flashlights allows you to sync your flash at shutter rates up to 1/8000. When you want to utilise a wider aperture or need a faster shutter speed to eliminate any surplus ambient light in your picture, this mode is helpful. 
Рrоfоtо D1/D2 Ніgh-Ѕрееd Ѕуnс (НЅЅ) enables you to shoot with shutter speeds up to 1/8,000 of a second. Use this to shoot with a large aperture in brisk conditions or to freeze action with utter sharpness. This feature enables power and speed with consistent exposure; typically, you can only have one or the other. In contrast, it uses the long 'tail' of the flash output curve to produce a sequence of extremely quick flash pulses. It ensures an even exposure while preserving speed and power. When combining flash with ambient light, gives you a lot more versatility and, of course, full TTL exposure control. 
Stable-Colour Mode
Stable-Colour Mode is a function of the Pixapro STORM III 400/600/1200 flashlights that make sure minimal colour temperature volatility between various flash powers. When photographing colour-sensitive work, such as advertisements, fashion lookbooks, product catalogues, etc., is extremely helpful. And for Profoto D2 500 is strong and simple to operate. It offers the stability in colour temperature and dependability needed to be a high-volume workhorse. The D2 500 offers photographers who need only the best high-end light shaping expertise in a quick and adaptable compact with a large choice of 120+ light shaping tools to pick from.
LED Modelling Lamp
STORM III 400/600/1200 flashlights now come with an integrated 40W LED modelling lamp. Compared to conventional Halogen lamps, LED modelling lamps are more energy-efficient, brighter, and operate cooler. Additionally, they live a lot longer. As a result, you can use the STORM III 400 with modifiers that cover the bulb, like snoots, without worrying about the modifier getting too hot to handle.
This can be compared with D1 500 flashlight because Profoto has made lots of improvements in the modelling lamp. To maximise case space, a new integrated 77-degree reflector (5.12" diameter) is perfect for use with umbrellas and softboxes. Profoto has all the features we've come to expect including quick recycling, a brilliant 300W modelling lamp, and heavy-duty cabling. With this lamp, the D1 500 can easily facilitate pre-visualization of the final picture while addressing the issue given by the set's high ambient light level.
Modifier Compatible
The built-in receiver on the STORM III Series is completely compatible with the Pixapro ONE flash trigger mechanism. The ST-IV (GODOX XPro), ST-III (GODOX X1), and ST-III+ (GODOX X2) flash transmitters, as well as other PIXAPRO ONE System flash triggers, can now activate it. These triggers are available for Canon, Nikon, Sony, Fuji, Olympus, and Pentax with complete control. Additionally, they can partially function with select high-end cameras, like Hasselblad, Leica, and PhaseOne. With the PIXAPRO STORM III 400, your options for imaginative lighting are practically endless. because it has the Bowens S-Type auxiliary mount, which is enduringly popular. It makes it possible to utilise it with many different light modifiers, including softboxes, beauty dishes, reflectors, and snoots.
Final Words
In general, the D1/D2 and STORM III Series produced by two famous brands are belonging to high accessories brands. It is suitable for professional photographers that shoot mostly from studios or some topics like dance, or sports. With very special features as well as new thing which has been analyzed clearly in this post. Now you can have more information and know which one will be suitable for your daily need. 
EssentialPhoto and PiXAPRO are pleased to be a direct partner of Godox in the United Kingdom, with the largest collection of Godox stock available in the UK. So you can be confident with the support and assistance we provide. As we are representing Godox at The Photography Show 2022, this further shows our partnership and commitment to the Godox Brand, and we are always looking to expand this further.
Brand
Pixapro (rebrand Godox)
Model
STORM III 400 (QT400 III)
STORM III 600

(

QT600 III

)

STORM III 1200 (QT1200 III)
Price
£531.99
£504.99
£745.99
Flash Head
Max Power
400Ws
600Ws
1,200Ws
Power Control
No data
No data
No data
Guide Number
65m
76m
105m
Flash Duration
t.1: 1/22,988 to 1/192 Sec
t.1: 1/19,696 to 1/190 Sec
t.1: 1/14,814 to 1/180 Sec
Recycle Time
0.05 to 0.9
0.05 to 0.9
0.05 to 0.9
Color Temperature
5600K ± 200K
5600K ± 200K
5600K ± 200K
Accessory Mount
Bowens S-Type
Bowens S-Type
Bowens S-Type
Modeling Light
Type
LED
LED
LED
Wattage
40W
40W
40W
Sync
Sync Type
Sync port, USB port, S1 and S2 Optical Slave Modes, Radio
Sync port, USB port, S1 and S2 Optical Slave Modes, Radio
Sync port, USB port, S1 and S2 Optical Slave Modes, Radio
Built-In Wireless Receiver
Yes
Yes
Yes
Wireless Frequency Bands
2.4 GHz
2.4 GHz
2.4 GHz
Wireless Channels / Groups
32/16
32/16
32/16
General
Display
LCD
LCD
LCD
Fan Cooled
Yes
Yes
Yes
Dimensions
392mm x 176 x 143mm
392mm x 176 x 143mm
550mm x 176 x 143mm
Net. Weight
2.96kg
3.33kg

4.26kg

 
Brand
Profoto
Model
D1 500
D2 500
D1 1000
D2 1000
Price
£995.83
£1,562.50
£1,412.50
£1,915.83
Flash Head
Max Power
500 Ws
500 Ws
1000 Ws
1000 Ws
Power Control
7 Stops in 1/10-Stop Increments
10 Stops in 1/10-Stop Increments
7 Stops in 1/10-Stop Increments
10 Stops in 1/10-Stop Increments
Guide Number
301' / 92 m
No data
426' / 130 m
No data
Flash Duration
t.5: 1/2600 to 1/1000 Sec
t.5: 1/63,000 to 1/2600 Sec
t.5: 1/1800 to 1/700 Sec
t.5: 1/50,000 to 1/1600 Sec
Recycle Time
0.2 to 0.95
0.03 to 0.6
0.2 to 2.0
0.03 to 1.2
Color Temperature
5600K +/- 30K
No data
5600K +/- 30K
No data
Accessory Mount
Profoto
Profoto
Profoto
Profoto
Modeling Light
Type
Tungsten
Tungsten
Tungsten
Tungsten
Wattage
300 W
300 W
300 W
300 W
Sync
Sync Type
Cable, Optical, Radio
Cable, Infrared, Optical, Radio
Cable, Optical, Radio
Cable, Infrared, Optical, Radio
Built-In Wireless Receiver
Yes
Yes
Yes
Yes
Wireless Frequency Bands
 
No data
No data
No data
Wireless Channels / Groups
 
No data
No data
No data
General
Display
None
LCD
None
LCD
Fan Cooled
Yes
Yes
Yes
Yes
Dimensions
H: 6.7 x W: 5.1 x L: 11.8" /
H: 17.0 x W: 13.0 x L: 30.0 cm including stand adpater
H: 7.1 x W: 5.1 x L: 12.2" /
H: 18.0 x W: 13.0 x L: 31.0 cm
H: 6.7 x W: 5.1 x L: 11.8" /
H: 17.0 x W: 13.0 x L: 30.0 cm including stand adapter
H: 7.1 x W: 5.1 x L: 12.2" /
H: 18.0 x W: 13.0 x L: 31.0 cm
Net. Weight
2.43 kg
3.02 kg
2.94 kg
3.4 kg