There are two popular studio flashs recently used mostly by professionals which are PIKA200Pro/ Godox AD200PRO and Elinchrom one.
The AD200/ AD200Pro is the studio flash you need if you want something that is a cross between studio flash and speedlights, and is portable, small, and strong. This 200-watt-second flash has an incredible form factor. A speedlight typically has about 60ws of power, therefore Godox has packed this beast with the equivalent of more than three speedlights. On the interior, there must be essentially only large capacitors. The incredibly small and light Elinchrom ONE is equipped for your next adventure. In this post, Essential Photo will discuss the advantages and disadvantages of these two products.
In fact, the PIKA200Pro is the rebranded version of the Godox AD200 Pro flash unit. Meanwhile, both units are manufactured together so that each version offers the same high quality and specifications. As the PIKA200Pro is the same achieving the top pick in 2018 by PixaPro. It also allows utilising the same modifiers and accessories that would be compatible with the AD200 Pro, such as Godox 2.4GHz Triggers.
 We here at EssentialPhoto are also able to offer a 24 Month UK Based Warranty Period for each of our Lighting units. It allows us to offer detailed and professional advice and support throughout this period. From here, you can generally figure out the key main strengths and weaknesses of these brands and also choose the appropriate flash. 
Incredible Speed
First, let's talk about PIKA200Pro (Godox AD200PRO) which has some pro features like a 9-Stop power range. It will allow photographers to maintain their illumination closer to the subject. Even more, it helps generate softer lighting, and increased colour consistency through stoped-down f-stop. The special feature of PIKA200Pro which will differentiate it from others is Faster Recycle Times. This feature on the PIKA200Pro is quicker than on the standard PIKA200 model.
You are less likely to miss important moments because of the short recycle times at 1.8 seconds at full power from the original 2.5 seconds. The next one is precise controllability which has a 200W flash tube in the product. And also it has a 9-Stop power range, allowing it to adjust from full power down to 1/256 of it. This is excellent for situations where your scenario only needs a little bit of light. For further precision, it may control in 1/10 Stop steps.
The Elinchrom One has A 131W power unit that can generate the same amount of light as a 200+ W unit. This is ideal for freelance photographers, content creators, and other productions who operate on tight deadlines. The One-Off Camera flashes go on to produce an F-11.9 F-top at 1 m and ISO 100. Then, it rises to F-45.2 when combined with the rectangular 26 cm reflector.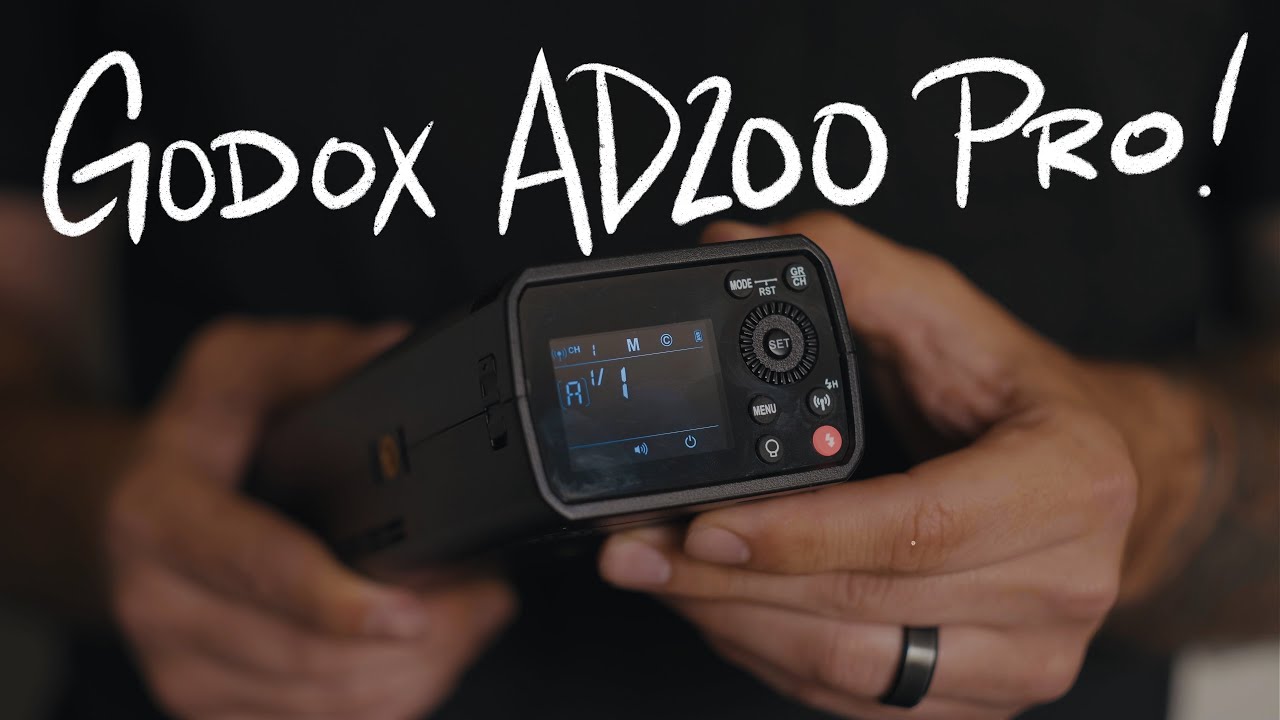 Colour Temperature
The metal stand mount adapter for the PIKA200 PRO has been updated. To ensure fastly attachment to the PIKA200 PRO, the new stand mount adapter has a smooth stepless tilting mechanism and a revised top. Stable-color mode is a new feature of the PIKA200 Pro that improves colour constancy. Now, the PIKA200 PRO can operate at 5600K+100K. When used on photoshoots where colour consistency is important, like in commercial and advertising photography, this is ideal. The new and improved PiKA200 PRO is interchangeable with all of the PIKA200's current accessories. It includes the same Battery, Heads (such as the Round Head, the LED Head, etc.), and modifiers.
Additionally compatible with each other are the twin Brackets adapter and the Extension head. With dimensions of 168mm x 75mm x 50mm (without Flash Head) and a weight of 560g, PiKA200 PRO can carry in your pocket and is ideal for any location out of the way. It is also excellent for interior photography.
The Elinchrom one is an incredibly versatile off-camera flash system. It can produce a powerful, reliable 3000 Lumen output, a 2700 to 6500K colour range, and 725 full-power flashes, all within an incredibly affordable exterior shell. This off-camera flash promises the exceptional lighting quality anticipated from high-end Elinchrom products as well as compatibility with a wide range of Profoto lighting shapers. Use both the traditional and included adapter bayonet systems to mount additional light modifiers.
Battery Options
The next feature of this product is a high-capacity rechargeable battery. This is a special feature because it can take 500 full-powered shots. The PIKA200 PRO's 14.4V/2900mAh rechargeable Lithium-ion battery pack on a single charge is ideal for going during a session without the need for mains power. Photographers may use Canon, Nikon, Sony, Olympus, Panasonic, and Fujifilm cameras with the PIKA200 PRO's TTL automated metering. It will immediately give you the ideal exposure without the need for manual metering. Moreover, it can occasionally cause you to miss important moments. PIKA200 camera flash will shoot a series of dimly lit flashes quickly in the stroboscopic multi-flash mode. With a slow shutter speed, you can use the in-camera flash mode. It can be set to up to 90 flashes at a frequency of 99Hz to capture motion sequences in one exposure.
Additionally, the Elinchrom has a Li-Ion battery that is tightly sealed to ensure security when shooting outside. Another distinctive feature of this camera flash is its capacity to support active charging. This enables the ONE connects to any USB-C power source to extend the overall firing time regardless of the battery's power level. The Elinchrom One is a high-powered off-camera flash which just has 1.5kg in weight and used a Li-on battery. There are some features of this camera flash which are suitable for either travel or shooting in the studio.
HSS Technology
With the high-speed sync (HSS) setting on the PIKA200 Pro, you can overwhelm the sun by having your flash sync at shutter speeds up to 1/8000 of a second. You can produce motion-trail effects that look more realistic. The PIKA200 Pro's use of IGBT technology enabled it to produce flash durations as quick as 1/13,000 of a second. It allows you to catch moving objects like water splashes and other quick-moving objects while preserving colour fidelity.
Wireless Option Control
Because of the CITI 200's integrated 2.4GHz flash receiver, it uses PIXAPRO 2.4GHz flash triggers. This enables you to remotely operate your flash heads, including altering the flash power settings, turning on or off the modelling lamp, and triggering.
The final feature of this camera flash is One System. It allows the photographer to connect with the built-in receivers of our PIXAPRO flashes and manage from a single trigger. You will have the complete capability with the 2.4GHz system, which is compatible with Canon, Nikon, Sony, Fuji, Olympus, and Pentax.
Final Words
In general, the PIKA200 is the perfect solution for photographers to use as a pocket-size solution that has plenty of features, such as rechargeable batteries, TTL, and HSS. This device is suited for photographers who cover weddings, portraits, events, and advertising and is offered in a range of combo kits at excellent prices. It works particularly well for shooting on location because of its tiny size and simplicity of mobility.
But with the Elinchrom One, photographers can also use it as a travel-ready lighting rig camera flash for shooting outdoors as well as in the studio. Furthermore, the software of this product is available on both macOS and Windows. It allows photographers to control the Elinchrom ONE units from their device via the in-built Bluetooth receiver. Using a complete Elinchrom setup has many benefits. It strongly promotes a more organised and productive workflow.
EssentialPhoto and PiXAPRO are pleased to be a direct partner of Godox in the United Kingdom, with the largest collection of Godox stock available in the UK, so you can be confident with the support and assistance we provide. As we are representing Godox at The Photography Show 2022, this further shows our partnership and commitment to the Godox Brand, and we are always looking to expand this further.
Brand
Elinchrom
PixaPro (rebrand Godox)
Godox
Model
Elinchrome ONE
PiKa200Pro
AD200Pro
Price

£

859,00 

£329.00
£329.00
Flash Head
Max Power
131 Ws
200Ws
200Ws
Power Control
5 Stops in 1/10-Stop Increments
9 stops: 1/256 ~ 1/1
9 stops: 1/256 ~ 1/1
Guide Number
 
170.6' / 52 m
170.6' / 52 m
Flash Duration
t.1: 1/153 to 1/8000 Sec
1/220 to 1/15,380 Sec
1/220 to 1/15,380 Sec
Recycle Time
0.06 to 0.9
0.01 to 1.8
0.01 to 1.8
Color Temperature
5700K
5600K +/- 200K
5600K +/- 200K
Accessory Mount
Elinchrom Umbrella Shaft
Bowens S-Type
Bowens S-Type
Modeling Light
Type
LED
LED
LED
Wattage
20 W
No data
No data
Color Temperature
6500K
No data
No data
Sync
Sync Type
Optical, Radio
Sync port, USB port, S1 and S2 Optical Slave Modes, Radio
Sync port, USB port, S1 and S2 Optical Slave Modes, Radio
Built-In Wireless Receiver
Yes
Yes
Yes
Wireless Frequency Bands
2.4 GHz
2.4 GHz
2.4 GHz
Wireless Channels / Groups
 
32 / 5
32 / 5
Interface
USB Type-C
Barrel 3.5 mm PC Sync, USB Type-C
Barrel 3.5 mm PC Sync, USB Type-C
Battery
Battery Chemistry
Lithium-Ion
Lithium-Ion
Lithium-Ion
Maximum Output Voltage
16.8 VDC
14.4 VDC
14.4 VDC
Capacity (mAh)
3000 mAh
2900 mAh
2900 mAh
Flashes Per Charge
725 Flashes
500 Flashes
500 Flashes
General
Display
LCD
LCD
LCD
Fan Cooled
Yes
No data
No data
Dimensions
H: 8.9 x W: 3.9 x L: 6.5" / H: 22.5 x W: 10.0 x L: 16.5 cm
H: 6.8 x W: 3.0 x L: 2.1" /
H: 172.0 x W: 75.0 x L: 54.0 mm
H: 6.8 x W: 3.0 x L: 2.1" /
H: 172.0 x W: 75.0 x L: 54.0 mm
Net. Weight
1.5 kg
590 g
590 g