One of the great things about flash is that it can be used to freeze a subject's movement. Since it has a short duration, lower the power.
Overview
In terms of the Profoto brand, the oldest version of the two lights is known as the Profoto B1X. The Profoto B1X was an upgrade to the Profoto B1 studio strobe. Therefore, these units share much of the same design with the most difference between these two is the larger capacity battery, brighter modelling light and a matte blacked-out ring on the front. And also, in the last few years, Prodotto has released the B10X. As many photographers know that the B10X are both multipurpose. Meanwhiles, it can work well with different environments, particularly for shooting video and still or even freeze motion. 
In order to compete with the Profoto brand, Pixapro and Godox also surprised many photographers with the appearance of Citi400Pro and AD400Pro. The AD400Pro TTL stands out for having extremely good repeatability and stability throughout the whole flash energy adjustment range. The user can switch on colour mode when they need great precision and light homogeneity. In sum, both these tools are professional strobes suitable for both beginner and expert photographers with different purposes such as freeze motion. 
To be honest, the Citi400 Pro is the rebranded version of the Godox AD400 Pro flash unit. Meanwhile, both units are manufactured together so that each version offers the same high quality and specifications. As the Citi400 Pro is the same, this also allows utilising all the same modifiers and accessories that would be compatible with the AD600 Pro, such as Godox 2.4GHz Triggers. 
We here at EssentialPhoto are also able to offer a 24 Month UK Based Warranty Period for each of our Lighting units. It allows us to offer detailed and professional advice and support throughout this period. From here, you can generally figure out the key main strengths and weaknesses of these brands and also choose the appropriate flash. 
Citi400Pro Vs Godox 400Pro Vs Profoto B1X Vs Profoto B10X 
Power
One of the biggest differences between these units is that the more powerful Citi400Pro/AD400 will operate at 400Ws. Meanwhiles, you can reduce the power, and get a fast flash duration and recycle time. In detail, the Godox AD400Pro and Pixapro Citi400Pro offered power down to 1/256 of its full power in 1/10 stop increments. Therefore, these units are the ideal device when you want to use a wide aperture for shallow depth-of-field. It allows you the opportunity to shoot with small or large subjects easily and flexibly 
When compared, the Profoto B10X provided the lower power with a maximum power consumption of 250Ws. While the B1X provides 500W of power which is plenty for both in-studio and on-location work. For example, if you're shooting weddings, the Profoto B1X will update your need for a whole hall. Moreover, the B1X also has enough light output to mix it with sunlight in a natural way. 
More Information: Read this article to deeply understand about the different between Citi400Pro and Citi600Pro. 
Consistent and High Quality 
Another difference is that the Citi400Pro and AD400Pro will have a 30W modelling bulk, and only 24W for the Profoto B10X and B1X. These features released powerful LED modelling lights to ensure you preview your shot and evaluate how lights or shadows fall on your subjects. It also becomes advanced when used as a main or fills light in low-light situations. 
While the Profoto B10X is only a slightly improved version of the B10. The two main modifications are an increase in continuous light power and quicker recycling periods. In bright conditions, the continuous LED which is built-in in the Profoto B10X/ B1X has enough power using suitable fill light. Its adjustable colour temperature is perfect for simplifying post-processing.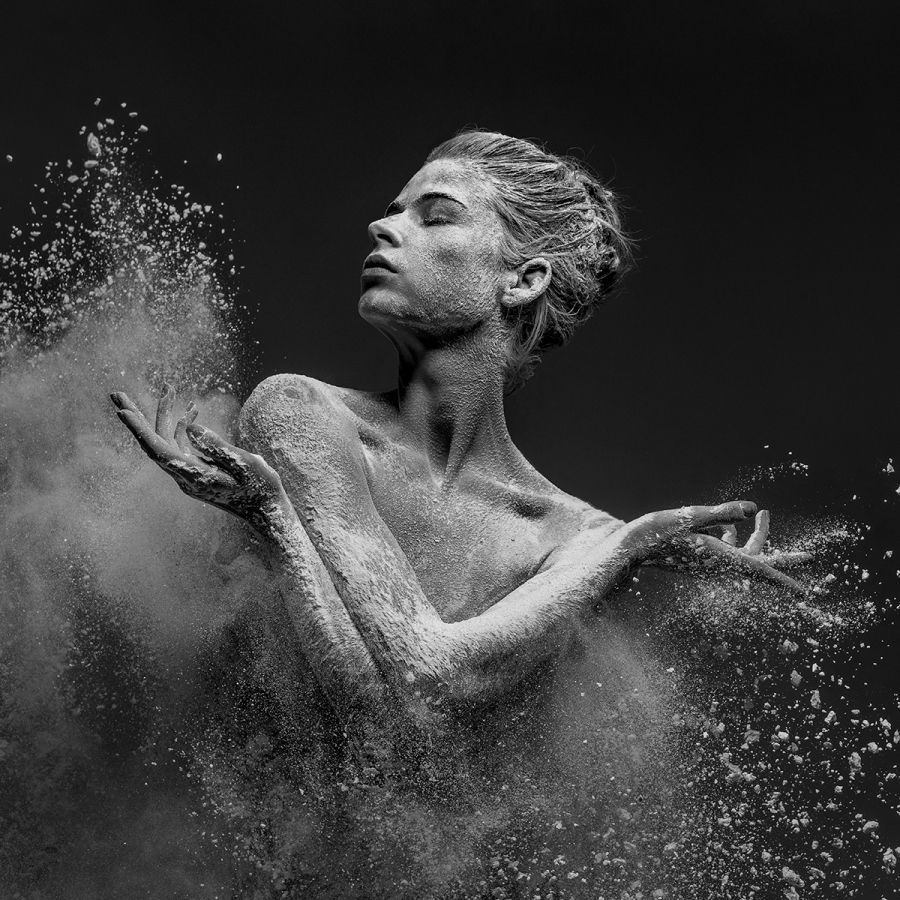 This unit has continuous light that is 30% brighter. For personalised white balance management, the continuous light is bi-colour and has a range of 3000–6500K. Moreover, the Profoto High-Speed Sync (HSS) capability is ideal for blocking out the sun on bright summer days. For those action shots and creative pictures, HSS can pause motion. When necessary, it can also be used in backlit situations to blend light organically with slight specular highlights. This light produces images that require little post-processing time.
Compact Design 
The Godox AD400Pro and PixaPro Citi400Pro built-in with high-quality plastic make up the light body. The LCD screen is simple to read even in bright ambient lighting. It ensures the construction's high level of durability. The bracket is strong enough to hold large softboxes and enables step-less adjustment of the lamp's angle (up to 120cm).
Furthermore, AD400Pro is provided with a newly designed flash tube. It has a glass cover in order to protect it from mechanical damage. Its front is made of glass with a milky-white surface, distributing light evenly. It is possible to change a tube without the use of additional tools. Both these features create the AD400Pro with a robust and compact design with the dimension of 102.0 x  128.0 x 220.0 mm including the battery. Moreover, with only 2.1kg of weight, it is also extremely easy to transport. 
The ease of use of the B10X and B1X Plus is one of their main selling points. You may start using them right away because of how simple and user-friendly. Each light has a display on the back that shows the channel to activate the flash. With a large easy-to-read LED display, you can focus on being creative in the B10X and B1X instead of tripping over cables or fiddling with sub menus or user manuals. 
Because the B10X is no stay-at-home flash. It is the professionals who like to get out there on location in the real world. That's why B10X offers a super light weight of only 1.5kg and the dimensions of 17.5 x 11.0 x 10.0 cm. In fact, the Profoto B10X is the most simple and light tool in this blog. The Profoto B10X and B10X Plus are relatively compact studio lights. In a medium-sized backpack, you can fit a few of either light while still having room for the charger and one or two extra batteries.
In other ways, the Profoto B1X is the heaviest version up to 3kg and the dimension of 170.0 x 310.0 mm, including a stand adapter.
Battery 
The 2600 mAh lithium-ion rechargeable battery within the AD400Pro TTL can power up to 360 full-power flashes after being fully charged. A spare battery (sold separately) can simply be changed out for a depleted one. Similar to the AD400Pro, the CITI400 features a clever 21.6V / 2600mAh rechargeable lithium-ion battery pack that provides about 390 full-powered pictures on a single charge and a faster recharge time, making it ideal for keeping you going throughout the shoot without worry about the main power. This feature also gives the photographer the opportunity to freeze motion.
The Profoto B1X is a built-in30000 mAh lithium-ion battery which is easy to switch in and out or even can be charged while in use. One of the most disadvantageous features, when compared with 400Pro, is the B1X creates only 325 flashes per charge. Its feature seems lower than 400Pro which might be a negative effect on the outcomes of your images. 
Short Flash Duration For Freeze Motion
The CITI Pro Series uses IGBT technology to produce brief flash durations as fast as 1/10,000 of a second. This feature gives you a clearer image, making it perfect for shooting fast-moving topics like dancing, exercise, sports, events, water splashes, and many more possibilities. The minimum flash duration of the AD400Pro TTL is only 1/12340s (at t0.1 and 1/256 power). Thank the fact that the flash duration is also short. So, you can use the flash to freeze moving subjects in your pictures. 
Similarly, Profoto B1X can capture the perfect moment, dependability and accuracy are easy. In detail, the B1X design with the freeze mode, allows each unit to max out its flash duration and be able to freeze the moment and control the shot with a flash-length of up 1/19000s of a second. Because when you are attempting to freeze motion using the flash, you will want this duration to be as short as possible.
Recycle Times 
The Citi400Pro and AD400Pro super short recycled times, ranging from 0.01-0.9s. You won't have to worry about having to wait a long time between shots. It also makes sure that important objects or images are not lost by cutting down on production time. In the meantime, the B10Xs provided longer recycling times ranging from 0.05 to 1.3 seconds. Belonging to similar features, the key difference between 400Pro and B10X/B1X is the optimize the faster recycling periods. 
Modifier Compatibility 
Both lights work with Profoto's wide variety of light modifiers, or light-shaping tools as well as the company's Air Remote TTL triggers. Additionally, Profoto equipped the B10X and B1X with its Bluetooth-enabled AirX technology, allowing for smartphone use. 
As you know, the Citi400Pro/ AD400Pro flash comes also utilises Bowens system accessories with the accompanying adapter, ensuring access to a large selection of market-available modifiers. It also performs well with the X1T, XT32 and XPro.  Moreover, you can use the Godox 128 Parabolic Reflector for key light and the  PRO ST-IV features a backlit LCD display for fill as well. 
Remote Control 
The Citi400pro and AD400Pro flash may also control remotely and triggered via TTL and HSS automation (up to 1/8000s with System X) from a distance of up to 100m using the integrated System X receiver. The flash utilises circumstances that are constantly changing since it is compatible with automatic flash metering. 
Additionally, the Profoto B10X and B1X include AirX, a Bluetooth-enabled technology from Profoto. Consequently, you may use the B10X's maximum potential even when taking pictures with a smartphone. You can modify the ISO, shutter speed, colour balance, and flash power settings on your phone. Additionally, there is a clever feature that will choose your settings based on the scene. It also enables you to take pictures, edit them, and then publish them all using the same camera or device, dramatically reducing the time required from an original concept to a final piece. In fact, the B10X/ B1X are able to easy-to-use the OCF-modifier family and 120 other light shaping tools n the Profoto range.
Final Thoughts 
All these flashes are great tools that have quite similar features but different power, size, flash duration and recycle time. While the B10X is less powerful but much more simple design and has more flashes per charge, the AD400Pro/ Citi400Pro and B1X are the more powerful giving many options but are larger and heavier. However, the selling price of AD400Pro/Citi400Pro is much more than double cheaper than Profoto's products. It offered great quality but still remain an impressive price. 
EssentialPhoto and PiXAPRO are pleased to be a direct partner of Godox in the United Kingdom, with the largest collection of Godox stock available in the UK, so you can be confident with the support and assistance we provide. As we are representing Godox at The Photography Show 2022, this further shows our partnership and commitment to the Godox Brand, and we are always looking to expand this further.
Brand
Godox
Pixapro (rebrand Godox)
Profoto
Model
AD400Pro
Citi400Pro
B10X
B1X
Price
£608.00
£608.00
£1,440.83
£1,932.50
Flash Head
Max Power
400 Ws
400 Ws
250 Ws
500 Ws
Power Control
1/1 - 1/256 (1/10 Stop Increments)
1/1 - 1/256 (1/10 Stop Increments)
1/10 Stop Increments

9 Stops in 1/10-Stop Increments

Guide Number
236.22' / 72 m
236.22' / 72 m
No data
291' / 92 m
Flash Duration
1/240 to 1/12,820 Sec
1/240 to 1/12,820 Sec
t.1: 1/14,000 to 1/400 Sec
t.5: 1/42,000 to 1/1300 Sec

t.5: 1/11,000 to 1/1000 Sec

Recycle Time
0.01 to 0.9
0.01 to 1
0.05 to 1.3
0.1 to 1.9
Color Temperature
5600K ± 200K
5600 ± 75k
No data
Accessory Mount
Bowens S Type
Bowens S Type
Profoto fiting
Profoto fiting
Modeling Light
Type
LED
LED
LED
LED
Wattage
30 W
30 W
24 W
24 W
Color Temperature
4800K
4800K
3000-6500 K (±500K)
No data
Sync
Sync Type
Sync port, USB port, S1 and S2 Optical Slave Modes, Radio
Sync port, USB port, S1 and S2 Optical Slave Modes, Radio
Button, Cable, Optical, Radio

Button, Cable, Optical, Radio

Built-In Wireless Receiver
Yes
Yes
Yes
Yes
Wireless Frequency Bands
2.4 GHz
2.4 GHz
2.4 GHz
2.4 GHz
Wireless Channels / Groups
32 Channels 5 Groups

32 Channels 5 Groups

20 Channels  6 Groups
8 Channels 6 Groups
Interface
USB Type-C
USB Type-C
USB Type-C
USB Mini
Battery
Battery Chemistry
Lithium-Ion
Lithium-Ion
Lithium-Ion
Lithium-Ion
Maximum Output Voltage
21.6 VDC
21.6 VDC
No data
14.8 VDC
Capacity (mAh)
2600 mAh
2600 mAh
No data
3000 mAh
Flashes Per Charge
390 Flashes
390 Flashes
400 Flashes
325 Flashes
General
Display
LCD
LCD
LCD
LCD
Fan Cooled
Yes
Yes
No data
Yes
Dimensions
H: 4.0 x W: 5.0 x L: 8.7" /
H: 102.0 x W: 128.0 x L: 220.0 mm,
Including Battery
H: 102.0 x W: 128.0 x L: 220.0 mm, Including Battery
H: 6.9 x W: 4.3 x L: 3.9"
H: 17.5 x W: 11.0 x L: 10.0 cm

ø: 5.1 x L: 12.2" / ø: 130.0 x L: 310.0 mm
ø: 6.7 x L: 12.2" / ø: 170.0 x L: 310.0 mm, Including Stand Adapter

Net. Weight
2.1 kg
2.1 kg
1.5 kg
3 kg