Do you have a shot that doesn't live up to your expectations? Do you wish for more creative photography lighting? 
But the softbox can be more expensive than you can afford. The production of tube light is one of the popular alternatives due to its very low cost and unique shape. Let's find out the benefits of shooting with a tube light. And also, compare the Godox TL series and the Nanlite Pavo tube series - the most famous tube light right now. 
What is the tube light - creative photography lighting? 
Tube lamps are low-pressure mercury vapour discharge lamps that convert ultraviolet rays into visible rays with the help of phosphor coated inside the glass tube. In practice, photographers are freedom to creative in an endless array of tube lights such as filming, live-streaming, and photography. With different lengths and different colours, the tube lights are also perfect for concerts, performances and other creative photography applications. 
The Godox company announced the newest RGB tube light is  Godox TL120 which joins the Godox TL60 and the Godox TL30. In fact, many professional photographers bring the Godox TL series and the Pavo tube series to the table the controversy. Because both units has the quite same specifications and differences as well. 
TL60 Bi-Colour RGB Tube Light Twin Kit
No Need For Colour Gel and Multi Color 
Because the three versions of the Godox TL series have  RGB control with HSI and 40 built-in filter presets. In particular, the RGB means red, blue, and green combined to produce over 16 million different light hues. That features allow you to creative photography lighting, change virtually any colour you can imagine and set the mood of your film. Take the TL60 and TL120, for example, both two units have 40 pre-set Lee and Rosco Gel filters to choose from. That allows you to precisely replicate specific colours in the Rosco or Lee gel filter range. 
Bi-Colour Feature
Similar to the Pavo Tube II 15C and 30C, you can adjust the colour temperature of the Godox TL series tube anywhere between 2700k - 6500k. This enables you not only to match the lower colour temperatures (2700K) indicating the warmer colours of orange and yellow. But also to create higher colour temperatures (6500K) indicating cooler colours like blue and white. 
In the case of the PavoTube II6C has a wide range of colour temperatures from 2700k to 7500k with green to magenta adjustment. Some galleries, museums and jewellery photos applied this feature to high light intensity and good colour rendition like art Galleries, museums and jewellery photos. 
Even those, combined with the full settings on HIS, CCT, Gel, FX and RGB, you might not be limited in your creative possibilities. By creating an exciting collision of colours, adding rich dynamics, and visual power through one tap on the App.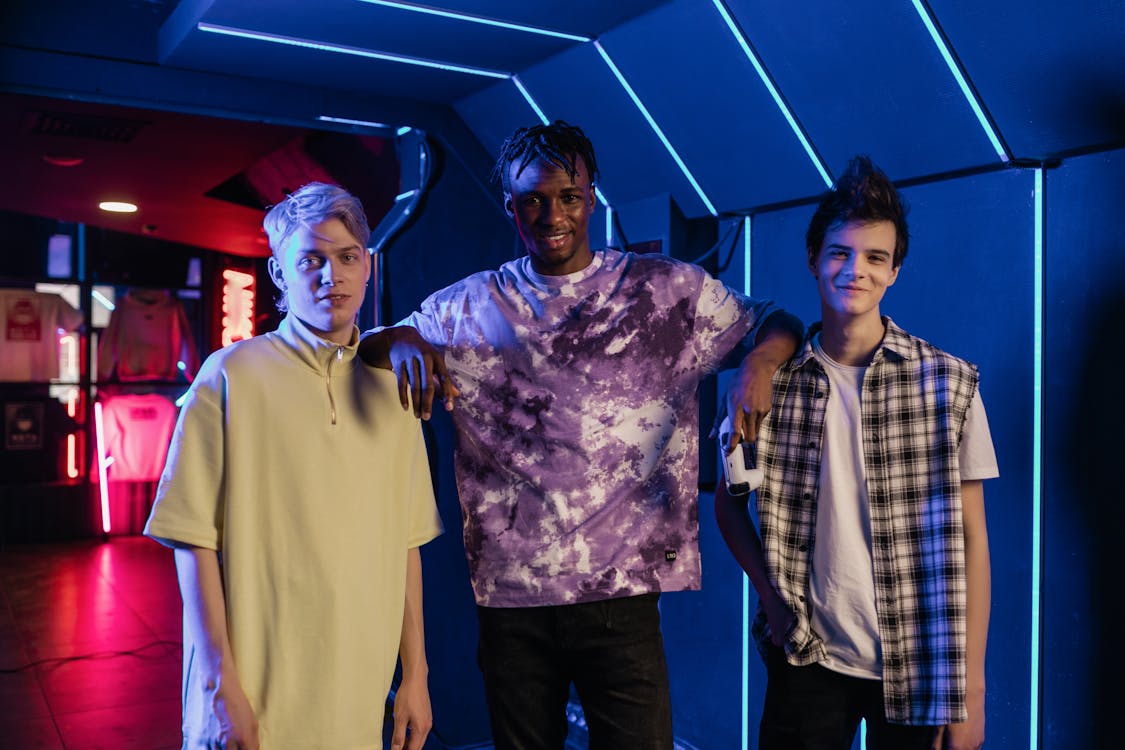 Ceative Photography Lighting
Perfect Color Accuracy and Light Quality 
The Godox TL series has excellent colour rendition capabilities with a high level of CRI of above 96. And the TLCI of above 98, carry out the accurate colours, and impressive performance in your video footage or photographs. It is also suitable for television production and broadcast use through producing memorable magic moments. 
The TL60 has excellent colour rendition capabilities. With a CRI of 96, you can confident that producing the accurately colour replicated in your video footage. Moreover, with the Godox TL series, you can explore your creative photography lighting. The TL60 tube lights have a Television Lighting Consistency Index (TLCI) of 98, making them suitable for television production and broadcast use.
Control Options
Photographers can controlled in different ways such as Bluetooth, WiFi,  DMX, or wireless DMX remote control. You can directly adapt your lighting without needing to adjust the unit manually and wires. Therefore, the Godox RGB LED light tube is an essential addition to the kit for both budding and professional photographers. 
Compared with the Godox TL series, The Pavo Tube II series also have the same control options that allow you to make light changes super simple. You can directly control the light by using the app via Bluetooth. In other ways, you can buy a 2.4G transfer device which is sold separately to do it via wifi. 
Multiple Mounting Options
There are several mounting options available for the TL series. The main body included built-in magnets that allow it to be securely attached to a metal surface, expanding your light. Each end of the lighting unit has a screw thread. This feature allows it to be attached to a light stand, boom, tripod and so on. The TL series has a Gooseneck design with an articulated ball and socket joint allowing you to tilt and swivel your light practically. Moreover, its design with an articulated ball and socket joint. Therefore, you can tilt and swivel your lights in virtually any direction you require. And also, it can be mounted to any standard lamp stand with a  5/8" spigot stud. Because of this structure flexibility, the TL series is also ideal for making sophisticated lighting structures with multiple lights, hanging on the wall, holding in the hand etc. 
In contrast, the PavoTube series come with a polygonal design with built-in magnets at both ends that enable quick setup and good lighting everywhere. It able to place on a surface at a specific angle to meet your lighting design.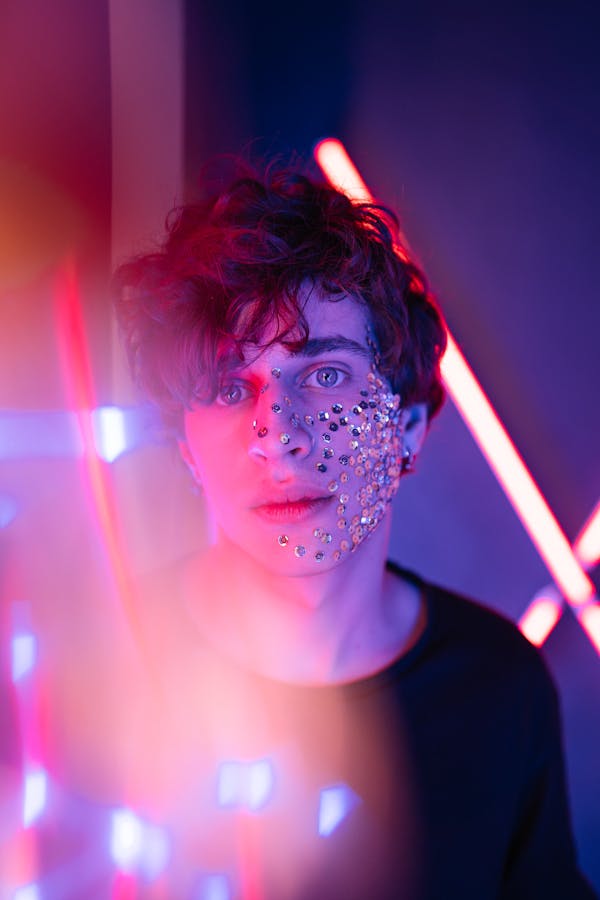 Compact Design vs Hexagonal Design
Three TL versions have different dimensions and weigh. However, many photographers know the Godox TL series as tube lights with an incredibly compact design. In detail, the TL30 has only 0.3kg of weight and 30cm of length. While the weight and length of the Godox TL60 and the Godox TL120 are 0.73kg with 29.5cm and 1.27kg with 46cm respectively. In fact, the only major difference between the Godox TL60 and the Godox TL120 is the length under 4 feet. Photographers who use the Godox TL120 can expand possibilities in your photography and video sessions with longer light, brighter output and reduce overall costs. 
Moreover, the Nanlite offered PavoTube II6C with a shorter and lighter weight than the Godox Tl versions. It seems to have only 25cm and 0.26kg that allows being able to pack into a pack and pocket. However, the PavoTube II15 and 30 are the two longest tube lights at 77cm and 117cm. This also makes them become heavier when compared with other tube lights, around 0.85kg and 1.2kg. Therefore, this feature also leads to a problem when it comes to transportation and storage. Due to their length, they are an awarded item when transported even in the soft bag. Using the PavoTube as a key light, and rim light to create the high-end look of the product with a small crew 
Lighting Effects 
Spend a few minutes with TL60 and TL120, and you will know two versions have been updated from the TL30. With up to 39 different lighting effects to increase the level of user experience easily replicate various lighting scenarios including police car lights, fire, candlelight, lightning etc. These lighting effects can help to create photography lighting, saving money and time when filming. Therefore, the Godox TL series utilise in everyday life besides the photography industry. 
In fact, one of the most advantages of the Godox TL series is offering a variety of lighting effects for users. It allows photographers to make creative photography lighting. While the PavoTube II series only offered a few effects. For instance, the PavoTube II6C has 15 built-in practical effects such as storm, police car, flash, disco, etc. Some of them can be customised to simulate accurate lighting scenarios. Moreover, the PavoTube II 6C combines a linear light source and a diffused light source to produce soft light without the use of any softening accessories.
Built-In Rechargeable Battery
Both three units were built with a different lithium batteries. It also leads to a different duration time. The TL30 has a built-in 3.6V/2900mAh Lithium battery with a runtime of about 1 hour on full power, making it ideal for long shoots. It was also similar to the PavoTube II6C version which has a built-in battery for up to 1-hour of usage. In case, you want to have a longer period, the simplest way is to connect to a power bank. The TL60 has a built-in 14.4V/2600mah, with a higher runtime of approximately about 2 hours. It provided strong reliability for your exciting production that shouldn't be interrupted midway.
A built-in battery of the Godox TL series allows for local flexibility. Moreover, you can apply outdoor, in the studio as well as commercial shooting. While the lower runtime with the TL60 is around 150 minutes, the TL120 has built with 14.4V/5200mAh. Moreover, TL60 and TL120 come with a power adapter to be plugged in for continuous use. In terms of the PavoTube 15C and 30C, it included an AC adapter and internal Li-ion batteries and charged while using with zero trouble wires to use in a variety of scenes, outdoors and indoors. 
Power Consumption
To provide a continuous power supply for long-term shooting, the TL series equipped with a built-in battery and power adapter to better support a variety of shooting styles such as filmmaking. Therefore, having an increase in power consumption between the three TL series over the year. The TL120 has a maximum power consumption of 30W with a £239.99 selling price. While the Nanlite PavoTube 30C is a high-end multifunctional with professional provided higher power consumption of 32W. It also becomes the tube light that has the highest power consumption in this blog. Next, is the PavoTube 15C with 16W power consumption. The TL60 has a power consumption of 18W with a £213.99 selling price at Pixapro. The TL30 come with the lowest power consumption and lowest price at 8W and £76.99 respectively. 
TL60 Bi-Colour RGB Tube Light Quad Kit (TL60-K4)
Accessories
In addition to the light kits, there are a number of optional accessories available for the Godox TL series, including the TL-G120 grid, the LSA-18 adapter holder (if you did not purchase the quad kit), and the TL-B2, TL-B4, and TL-B8 brackets for holding 2, 4, or 8 Godox TL120 lights. While, the PavoTube offers different accessories to imply a one-step service, making it convenient for you to enjoy lighting effects such as BD-PT15C+EC, HD-T-10-LS or HD-T12-1-CP. 
EssentialPhoto and PiXAPRO are pleased to be a direct partner of Godox in the United Kingdom, with the largest collection of Godox stock available in the UK, so you can be confident with the support and assistance we provide. As we are representing Godox at The Photography Show 2022, this further shows our partnership and commitment to the Godox Brand, and we are always looking to expand this further.
Brand
Godox
Nanlite
Godox
Nanlite
Godox
Nanlite
Model
TL30
Pavo Tube II 6C
TL60
Pavo Tube 15C
TL120
Pavo tube 30C
Retail price (USD)
£76.99

£79.17

£213.99

£198.00

£239.99
£276.00
Max Power Consumption
8W
6w
18W
16W
30W
32W
Internal Lithium Battery
3.6V/2900mAh
3.7V/2200mAh
14.4V/2600mah
14.4V/5200mAh
4400mAh
Color Temperature
2700K-6500K
2700-7500K
2700K-6500K
2700K-6500K
2700K-6500K
2700K-6500K
Light Brightness Range
0%-100%
0 to 100% continuous
0%-100%
0%-100%
0%-100%
0%-100%
RGB Color Gamut
0-360°
0-360°
0-360°
CRI
96
Average 95
96
Average 95
96
Average 95
TLCI
98
Average 97
98
Average 95
98
Average 95
Duration(Continuous output in 100% full power in 2700K for 6500K)
Approx 60 minutes
Approx 60 minutes
Approx 2 hours
Approx 2 hours
150 minutes
120 minutes
Control Method
Smartphone APP(for both Android and IOS system)/2.4G wirless/DMX control
On-board controller, 2.4G
Smartphone APP(for both Android and IOS system)/2.4G wirless/DMX control
On-board controller, 2.4G
Smartphone APP(for both Android and IOS system)/2.4G wirless/DMX control
On-board controller, 2.4G
Control Distance

Bluetooth Wireless=30m
2.4G Wireless=50m(with optional RC-R9 remote control)

Bluetooth Wireless=30m
2.4G Wireless=50m(with optional RC-R9 remote control)

Bluetooth Wireless=30m
2.4G Wireless=50m(with optional RC-R9 remote control)

Operating Temperature
﹣10 to 40℃
﹣10 to 40℃
﹣10 to 40℃
Dimension
42*300mm
250*39*38mm
48*750mm
48*770mm
48*1170mm
48*1170mm
Net Weight
0.3kg
0.26kg
0.73kg
0.85kg
1.27kg
1.2kg