PiXAPRO Li-ION 350 II vs Godox Ving V350 II
Both the PiXAPRO Li-ION 350 II and the Godox Ving V350 II are made by GODOX, and are both identical internally. This means that both the Li-ION 350 II and the Ving V350 II are cross-compatible with each other and will work with each other's triggers. However, at PiXAPRO, we offer a Full 2-Year UK Warranty with UK-Based Customer Service, and UK-Based Aftercare.
We also offer a full-range of compatible accessories and carry a range of Manufacturer Spare-Parts. Don't see what you are looking for listed on the website? Please contact us at info@essentialphoto.co.uk and let us know what you are looking for, and we will look into it for you.
For More information on the PiXAPRO Li-ION 350 II, please Click Here
Thoughtful Design
Unlike traditional speedlites that use AA batteries, the LI-ION350II uses a lithium-ion battery which will give you an impressive 500 full-powered shots per charge and with an Ultra-Fast recycling time of up to 1.7 seconds, with virtually no slowdown as the battery power diminishes. This removes the need for bulky external battery packs, or bags of AA batteries and will keep you going throughout your shoot.
Built In Features
With a built-in receiver and a variety of different modes from HSS to the multi burst, it is perfect for people who shoot weddings, portraits, events, fashion, sports, fitness & advertising. It is especially good for shooting on location due to the flash being easily portable.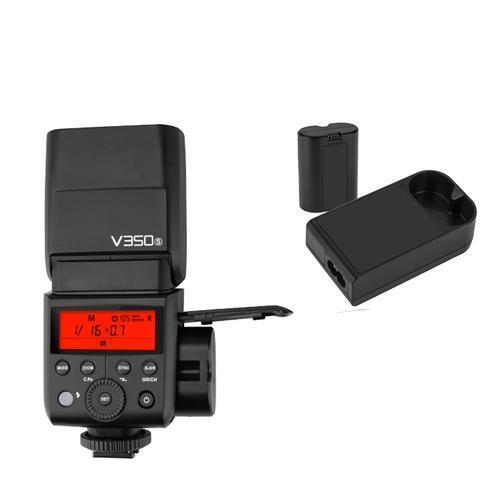 As well as being powered by a Li-Ion battery, the PIXAPRO® LI-ION350 II TTL also features a Built-In 2.4GHz Flash Transceiver, which allows it to be used as a Master Flash or alongside your existing flashes in conjunction with the PIXAPRO 2.4GHz flash Triggers and Receivers. This allows you to control your flash heads remotely from the flash or trigger such as flash power settings, changing groups & channels and Triggering. The flash is available with popular camera brands from Canon, Nikon, Sony, Olympus, Panasonic, Fuji and Pentax with full control and even high-end cameras from Hasselblad, Leica and PhaseOne with basic control. 
Links to Compatible Accessories